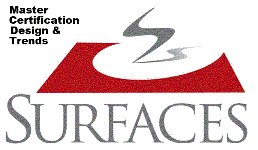 Thank you for taking time to visit us online. We may not know exactly what you are looking for yet, but if the flooring in your house is damaged or worn or you're just ready to redesign your favourite space, we have the options and selection to make it happen. Wherever the space, whatever your budget and with thousands of styles, brands and products to choose from, we'll help you discover the perfect look.
We offer an extensive assortment of the Industry's finest flooring products, so whether you you prefer the calming balance of a neutral pallette and traditional style, something energetic and urban chic or anything in between, you'll find exactly what you need to transform your space into the ultimate statement at Cochane Floors &More.
Would you like to book an in-store consultation or have our estimators come out to conduct a complimentary estimate? Perhaps you just have a question or inquiry? Tell us more and we will try to help.
Many of life's moments start from the ground up.
So what goes on your floor is . We understand.
What we offer is complete project management combined with unequivocal support. As our business philosophy is based on customer satisfaction, you can rest assured that we will stop at nothing to provide you with efficiency, quality and constant communication throughout the project. Cochrane Floors & More prides itself in building long-term relationships with all our clients, providing them with services tailored to their needs and to their requirements. Doing business with us will convince you of our professionalism and our expertise in the design, intergration and installation of your products so YOU can acheive the perfect look.
CLOSED (by appointment ONLY)
9:30am - 5pm
9:30am - 5pm
9:30am - 5pm
9:30am - 5pm
9:30am - 4pm
CLOSED
NEW SAFETY MEASURES IN PLACE
1. Samples are disinfected daily and upon EVERY return from our clients
2. All clients must sanitize before browsing in store (STOP at front desk)
3. Clients & staff must retain social distancing of 2 Meters when in store
4. Clients must not have travelled out of country or have shown ANY signs of illness personally or in their household in the past 14 days.